Lunchtime Lecture with Richard Blake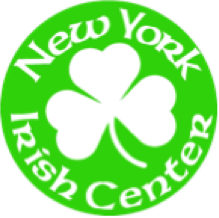 Presents
Lunchtime Lecture with Sean Tyrrell
WEDNESDAY AUGUST 30TH 12 NOON
Join author Richard Blake for a fascinating talk on about one of the great Irish American boxers of all time, Jimmy Slattery, who once fought at the Queensboro A.C. Stadium at foot of the 59th Street bridge not far from the New York Irish Center. 
Richard Blake will also share what inspired him to write the book, 'Slats' A book about the Legend and Life of Jimmy Slattery. 
This talk will be followed by a Q and A and then lunch at 1pm. 
TICKETS:
This is a free event however donations are welcome.