Jive Dancing Lessons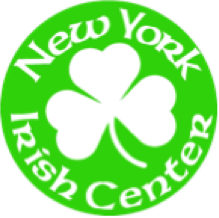 Presents
JIVE DANCING LESSONS
EVERY TUESDAY IN NOVEMBER
7TH 14TH 21ST 28TH 
It has probably happened to you at some stage where you've been at a celebration or party, when all of a sudden a song comes on and the dance foor fills up with people ready to jive ushering you to join them on the dance floor and you can't... Well all that is about to change! The New York Irish Center proudly brings you three weeks of Irish jiving lessons.
No experience or dance partner necessary; just come along. Expect to have plenty of fun while fine-tuning your jiving feet!
Our course will finish with a jive party on November 28th where we can showcase our new moves!
our jive dancing will be lead by the one and only the amazing
Sheila Lynott!
November 7th, 14th, 21st, and 28th.
$10 per session to be paid at the door.
On the Door $10 PER SESSION
 JMC16